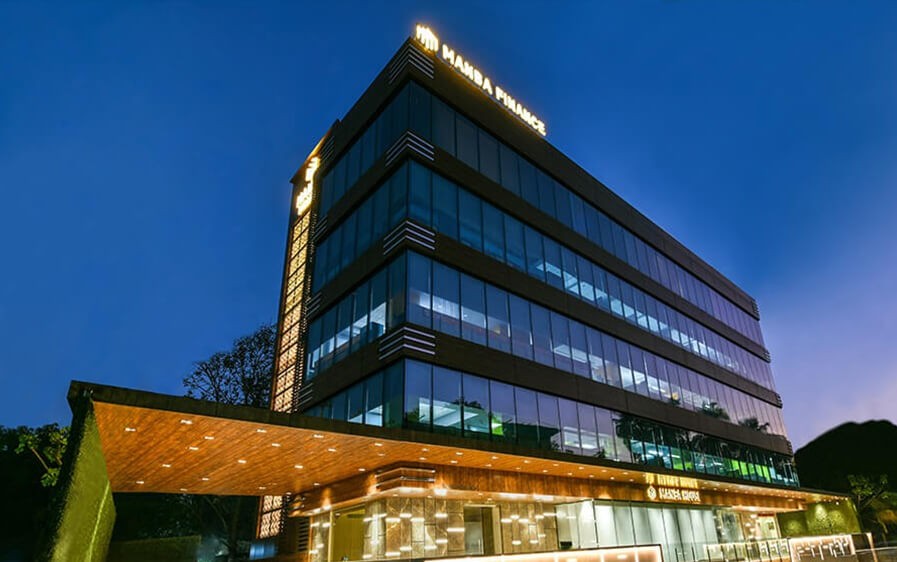 Manba Group, Mumbai's leading Non-Banking Finance company engaged Icon Projects Inspace Pvt Ltd to create their first fully designed office space. The basement floor comprises of cafeteria for the staff. The active reception area reflects their inclusive culture and positive approach to working with clients. The knowledge centre one of its kind opens to the larger community space that provides a single location for staff to socialize and hold all-hands and community events.
Our first experience where in we came as an architect as well & holistically designed the entire building not only the interiors but the exteriors. Time was the restraint as we had to complete the whole Manba House in period of 11 months. Wastage and shortage go hand in hand. Today, our excessive and unrestrained wastage of water has acute ramifications, which are indeed alarming. We have implemented Rain water harvesting system which utilizes reserved water for toilet flushing and plant watering. The rooftop rainwater from the building and the surface runoff is collected in a storage tank.

Manba group demanded a quirky feel. This was brought alive by selective use of accent pieces of furniture lighting elements, keeping it modern and contemporary with a touch of aristocrat. Each staff floor has been given vibrant design with the color scheme that promotes the young culture. The color scheme is also used to identify the individual meeting rooms and different zones with the open plane space of the office.
The design aims high on both; functionality and aesthetics. Warm hues of flooring, wall and ceiling finishes add to the welcoming character that the entrance of a real estate corporate office deems to have partitions between cabins have been used to make spaces look large and transparency help make walk-in clients feel at ease and imbibe confidence in the brand.
Highly efficient space planning was required for this floor to achieve the desired no. of manager cabins and work stations. Open desking system is used to make the space interactive and spacious. Monochromatic tones of white and grey have been used in ceiling, flooring, walls & furniture with clear glass for partitions between cabins to avoid visual obstruction. Orange colour represents enthusiasm, motivation, energy and balance and has been used modestly at various places like chair back, meeting table top and glass paneling.
Comfort, luxury & Sophistication personified! Warm tones in materials have been used to make the space welcoming. As the directors spend most part of their day in office, comfort was given supreme importance while designing and detailing this floor. Alternate panels of wooden finish and brown tinted glass define the passage and camouflage doors.